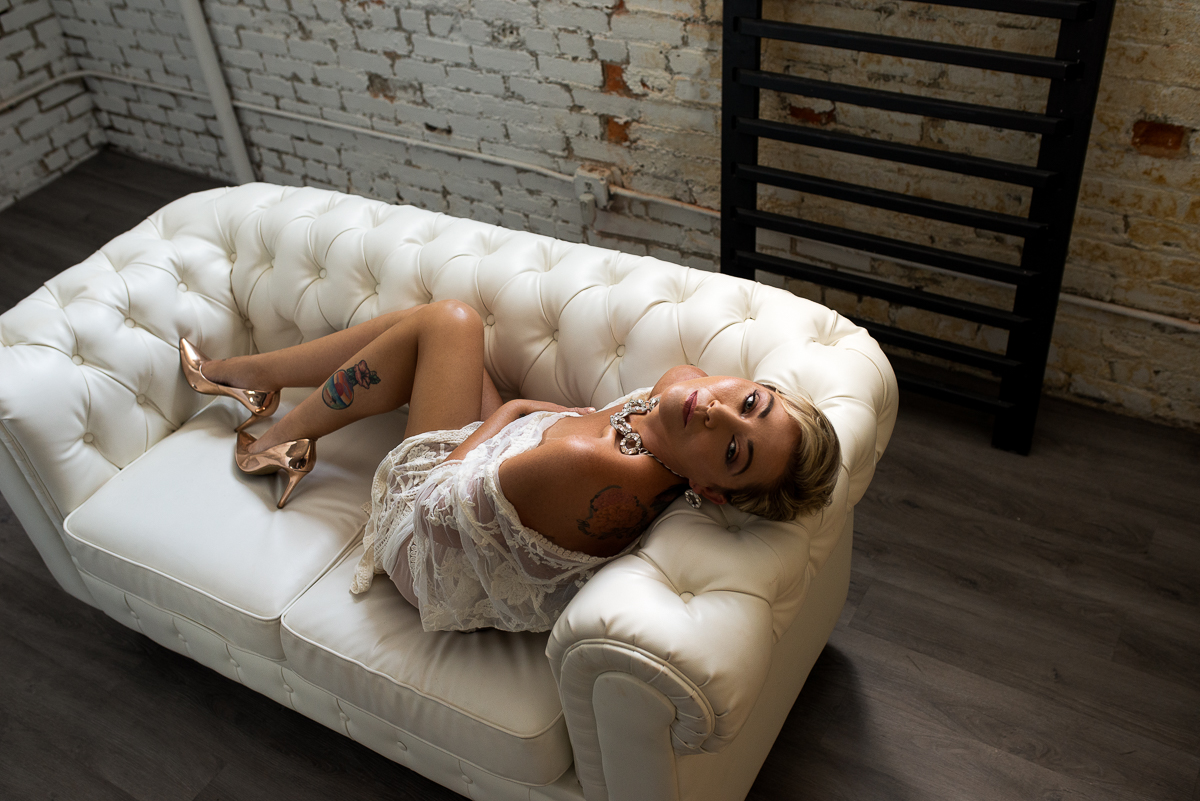 20 Oct

What to Wear for Your Boudoir Session

Often, our clients will have questions about the session, so I wanted to create a full list of boudoir photo shoot tips to help you prepare!

Can I recommend just one thing?!? Yes, a BODYSUIT. You will thank me later. 🙂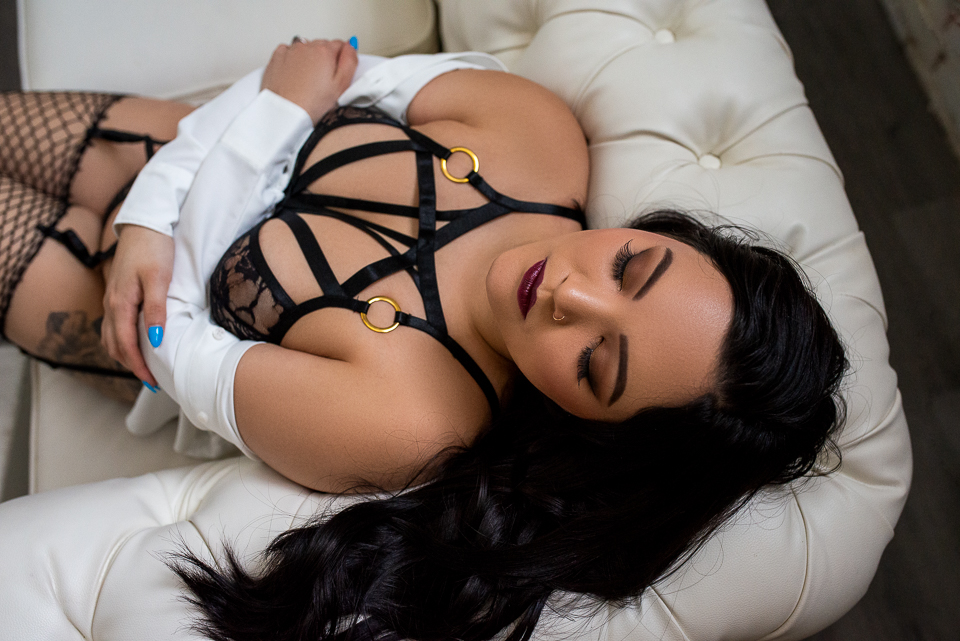 I suggest bringing a variation of the following combinations:
One piece set (bodysuit, teddy, fitted slip dress or shapewear)
Two piece set (bra/undies, high-waisted skirt/bra, garter belt set/bra/stockings)
Cover up wrap/shawl/cardigan/off shoulder shirt
Something you LOVE – Jewel and pastel colors or black photograph well
Treat yourself to a manicure and pedicure, but avoid facials or waxing for 1-2 days before your session as they can cause redness or blotchiness. For some people it helps to have a little mimosa during hair/makeup to help them loosen up and relax. However, don't overdo the alcohol–Photoshop can't fix droopy eyelids and bloodshot eyes!
Here are a few boudoir photo shoot tips and tricks to consider:
DO cut out all tags from your clothing options including the launder instructions inside the garmet (little white tags w/ care instructions).
DO invest in at least one cute bra/undies set (black is a great option) that makes you feel super sexy and fits your body type. Cup accentuating or push-up work great. (Consider high-waisted undies, corset belt, or bodysuit options if the tummy is an area of concern.)
Plus size recommendations DO: high-waisted undies, underbust waist cincher corset garter belt, and/or bodysuits. Pair with off the shoulder cardigan, button-down shirt or lace robe.
DON'T wear anything that is too small and digs into your skin or creates the dreaded "muffin top." If the tummy is a concern please bring high wasted undies.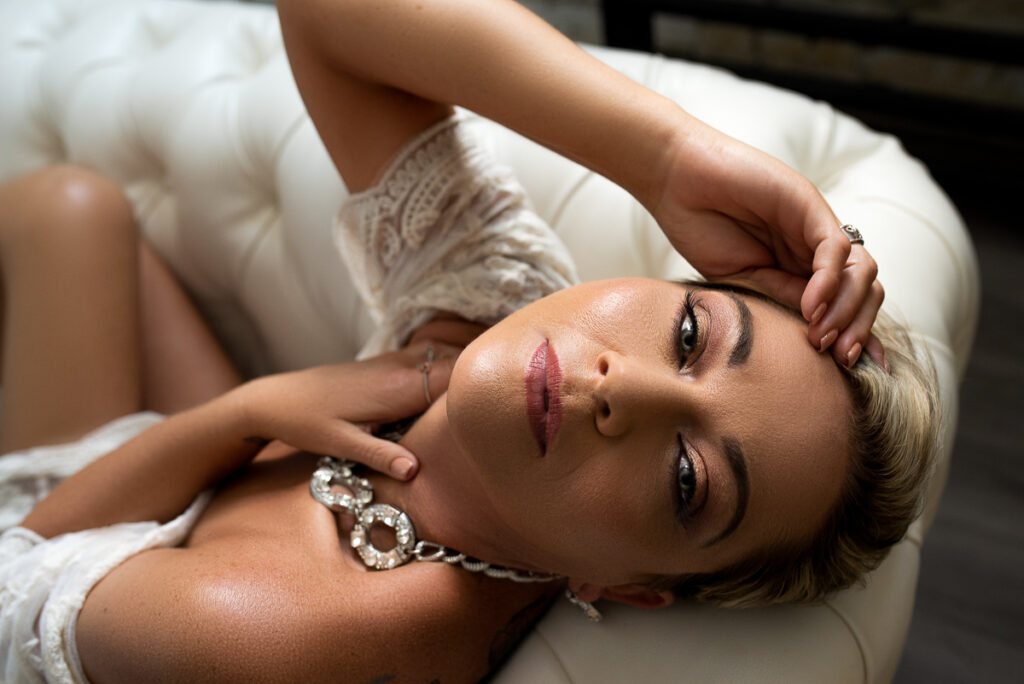 DO consider normal clothing if you're nervous about being too revealing, such as off-the-shoulder tees, cardigans, tanktops, a fitted button-up shirt, or a high-slit skirt/dress. Many of these items can be paired with cute undergarments to make a very sexy (but less skimpy) outfit.
DO remember that sometimes no outfit can be the best outfit. Some of our favorite images were photos taken when our client wasn't wearing anything clothing-related and simply covered up with a white sheet, towel, pillow, or a prop (sheet & furs provided in-studio).
DON'T feel like you have to drop a ton of money on new items for your shoot. Although it can be nice to have one really elaborate piece of lingerie, we can create stunning images with the items you already have in your closet and affordable pieces from amazon.
DO load up on accessories. Pearls, long necklaces, gaudy costume jewelry, hats, fishnets or sheer black hose, and most importantly–cute shoes!! High heels are a nice way to extend the length of your legs.
DON'T's include – loose & flowy (baby dolls), corsets, busy patterns, neon colors and costumes.
If you have any other questions about what to bring or how to prepare for a boudoir shoot, please let us know and we will be happy to help!
We want you to feel completely comfortable on your shoot. With that in mind, it is truly up to you with how much or how little skin you show. We love for our shoots to show our client's personality, so feel free to bring something special as well as props. If there's one piece of advice I can give you regarding how to prepare for a boudoir shoot, it's this: don't be afraid to have fun!
We usually start out photographing with a little more clothing. As you become more comfortable, we can work our way through your outfit choices. Feel free to bring lots of your favorite outfits and we'll pick out the best for the shoot.
Bra and Undies
Most importantly, bring at least one bra and undies set. Start with basic black and then add colors and patterns. Bras and undies can be photographed alone or paired with any of the other clothing items or accessories you bring. They are also helpful when setting up implied nude poses. (Consider high waisted undies shapewear and/or corset belt, if the tummy is an area of concern.)
Lingerie
A bodysuit, vintage slip, teddy , shapewear and/or camisole always photographs well. High wasted undies, Thigh high stockings, a garter belt, and heels are super sexy too. We have built our studio to work with all colors as well as various patterns and fabrics. Start simple and grow more extreme from there. Think about what colors look good on you.
Casual Attire
Everyday clothing such as sheer tops, jeans, can look cute and sexy if photographed properly. A simple white tank top or cami can be super cute! If this is a gift for your partner then bring something from his wardrobe. This can be one of his favorite ties, or a button down shirt. Anything that makes the images more personal and sexy to him! It also adds variety to your collection of outfits and will look great in the final book.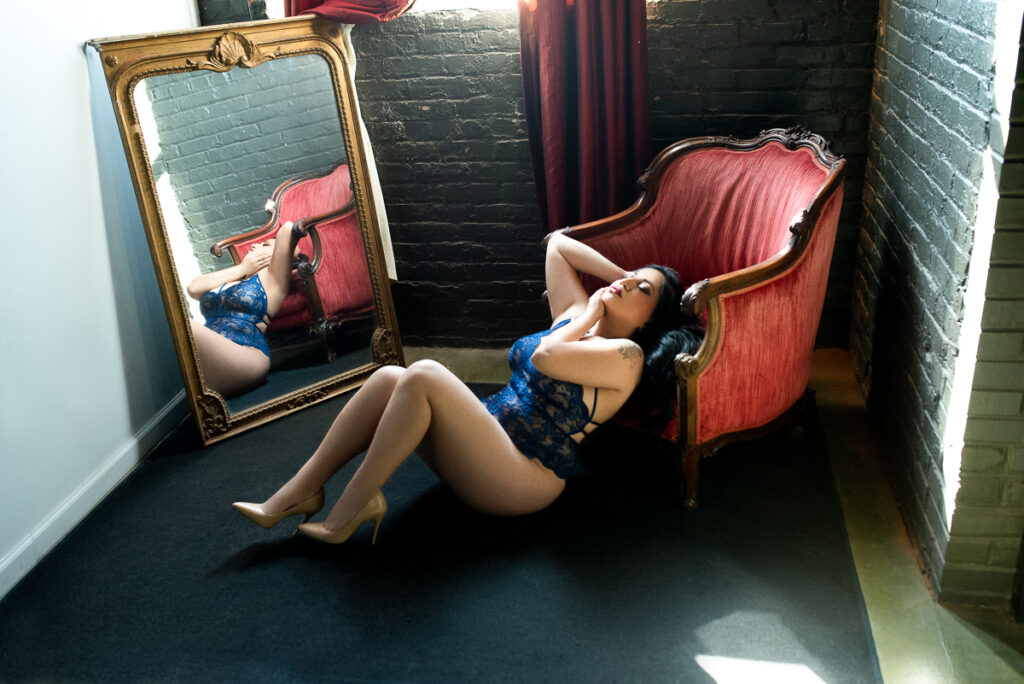 Accessories
You can easily modify the look of your outfit by changing your accessories and moving to a new background. Accessories include jewelry, scarves, hats, stilettos, stockings, garter belts, etc.

Amazon!
Shein!
Trendy? Try Anthropologie, Free People
Vintage? Try Modcloth
Curvy? Try Hips and Curves or Simplybe.
On a budget? Try Forever21, H&M, Adore me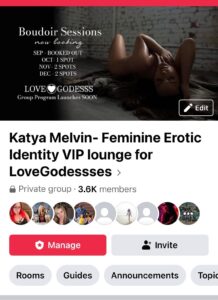 Our group on Facebook is a place for women to talk about boudoir photography, it's a safe place for women to lift each other up and encourage one another.
If you are a client or thinking about doing a session this is a place to be. We also run contest a special sales in our group from time to time and you don't want to miss that!
Ready to experience how transformational a boudoir session can be for you?
The next step is to schedule a complementary phone call with our girls so we can go over how experience works, what is included into your session, answer your questions and see if we are meant for each other!