Updated 4/ 17 /2023
Our team is rapidly growing and we are always on the lookout for new talent to join our high vibe girls only team! We are passionate about female empowerment, sexuality, spirituality. Our purpose and our mission is to make a massive impact on women nationwide and change their lives by guiding them to step into their power by embracing their Godesss within. We are a Feminine Rising movement. The power is now in womens' hands, guided by passion, love, purpose and a mission to awaken sisters. We train for all positions. We are hiring on culture and personality. We only want to work with women who are very excited about our cause and Lovegodesss philosophy.
Location – 116S Independence Blvd, Virginia Beach VA
We are only accepting team members who are
1. passionate about our feminine rising mission
2. passionate working within and through feminine sexuality
3. highly committed
4. high vibe only ( we do not tolerate drama or excuses )
5. spiritually inclined
6. ready to put not only hours, but most importantly SOUL into the work
7. have very high standards for themselves
8. ready to be called an Angel because Angels we are!
Immediate Openings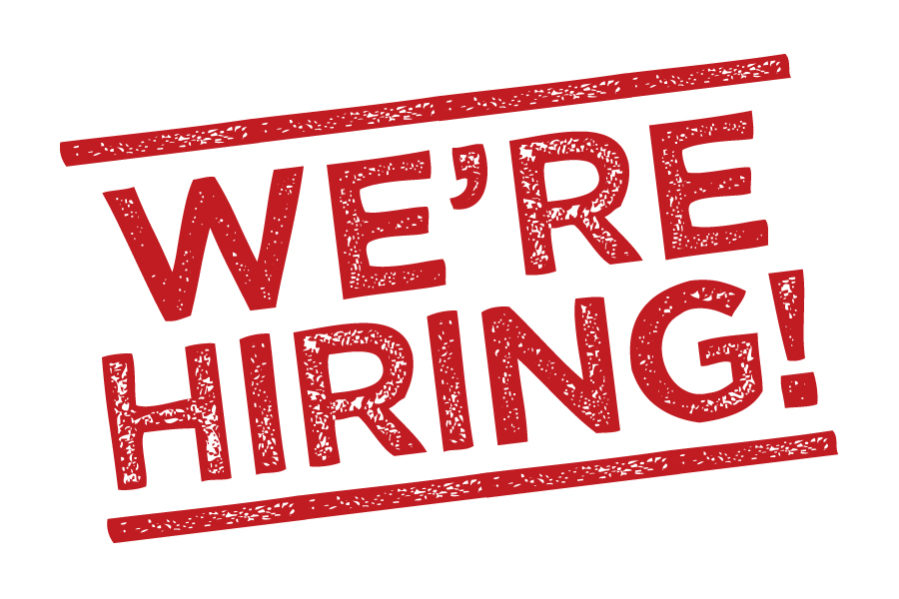 CLIENT GUIDE – (Immediate Need)
Work From Home
Part Time to Full Time
Phone call appointments are flexible so you will have the flexibility to choose your own schedule depending on your availability.
The phone call associate is the first friendly voice that our clients interact with. A welcoming, bubbly, personality is required for this position. We ensure that our clients feel comfortable and well taken care of throughout the entire process including booking, photography, and beyond. Responsibilities include interacting with clients by phone, performing Zoom consultations, learning about why our clients want to do a boudoir session or coaching, advice on clothing for the session, selecting time and date on the calendar, recording detailed notes, and collecting payments. Requirements include a quiet, private home office or space and a computer or laptop. Typically each appointment is 60-90 minutes and this must be uninterrupted time. Past clients preferred, but will consider a non-client. Please fill out an application below.
This Position Includes taking Initial Calls and Performing Zoom Consultations on booked clients.
IN HOUSE / STAFF MAKEUP ARTIST – (Moderate NEED)
On Location.
General Description:
Part time to Full time
A makeup artist is a skilled professional who applies makeup to enhance the appearance of clients for boudoir photo sessions. We work closely with clients to understand their preferences and create customized makeup looks that align with their desired outcomes. A makeup artist may also provide skincare advice and recommend products to clients. They stay up-to-date with the latest makeup trends, techniques, and products to ensure their work is current and meets client expectations.
Responsibilities:
Makeup Application: Apply makeup to clients using various techniques, including contouring, highlighting, and shading, to create a desired look that enhances their natural features and aligns with their preferences and the occasion.
Product Knowledge: Stay up-to-date with the latest makeup trends, techniques, and products, and maintain a thorough understanding of different makeup brands, their products, and their suitability for different skin types.
Sanitation and Hygiene: Maintain strict hygiene and sanitation standards by properly cleaning and sanitizing makeup brushes, tools, and workstations before and after each client to ensure a safe and clean environment.
Time Management: Manage time effectively to ensure timely completion of makeup application for clients, while maintaining high quality and attention to detail.
Client Relationship Management: Build and maintain positive relationships with clients by providing excellent customer service, addressing any concerns or questions, and ensuring client satisfaction with the makeup application.
Requirements:
Proven experience as a makeup artist, with a portfolio of previous work.
In-depth knowledge of makeup techniques, trends, and products.
Strong interpersonal and communication skills to effectively communicate with clients and collaborate with other professionals.
Creativity and artistic ability to create unique and customized makeup looks.
Strong organizational and time management skills.
High level of attention to detail and ability to work under pressure.
Knowledge of sanitation and hygiene standards for makeup application.
Ability to adapt to different skin types, tones, and textures.
Ability to work flexible hours, including weekends and evenings, to accommodate client needs.
Professionalism, reliability, and a positive attitude.
This Position will be combined with additional duties, such as front desk, administrative and marketing work to allow for part time to full time occupation.
IN HOUSE / STAFF PHOTOGRAPHER – (Moderate NEED)
Part Time
On Location.
General Description: We are looking for women with zero to basic knowledge of photography and equipment in order to have clean slate and be trained from scratch. We do not hire experienced photographers as we find it challenging to train them in our style and flow and have success at implementing our style without falling back into old ways. This is a technical and physically demanding position. It requires knowledge of angles and poses and it requires a level of physical endurance because we always work and move around the client, climb on stepstools, and take lower angles laying down on the floor. This is not an artistic position, as we teach specific angles and don't allow you to step away from the posing flow that we teach, unless modifications are approved on a per client basis. We require our photographers to learn the use of equipment, learn specific posing flow, go through practice, pass the test in order to be released to start working with the first client. We always have someone experienced in working with clients and posing by their side to look over photographers and help out and direct when working with our clients. This candidate must be ready and eager to put in time and effort to go through rigorous training to embody our photography style. Due to the commitment level and high amount of training input it requires on our end, once trained and hired, we require a 1-year minimum commitment to the position. Please do not apply if you are an established photographer already. We provide equipment and training. As always we are looking for personality match including the following qualities:
Bubbly and friendly
On time
Organized
Can lead and direct session
Will be committed to training
High Vibe Team Player
Specific Duties Include:
Photographer will have sessions assigned to them based on studio bookings. Photo sessions are done out of our Virginia Beach Town Center studio. Photographer duties include having a 15-minute call with the client before the session. Come in to the studio while the client is still getting ready and establish connection with the client. Walk the client through what we do verbally. Walk the client through a specific posing flow that we teach. Capture specific angles and images as per training. Help client get dressed. Walk the client through image selection and ordering process. Export images and prepare the folder to be submitted for editing. Backup the session online. Scan clients paperwork. Minor post production help. We train for all duties. Additional duties will include installation of limited edition backdrops, minor set design, production of reels and behind the scenes content for social media, production of photo and video content for Lovegodesss membership portal.
FRONT DESK / ADMIN AND MARKETING- (Moderate NEED)
Part Time to Full Time
On Location.
General Description: We are looking for women with passion to work with women face to face : smile, greet other women and welcome them to our studio. This position will combine multitude of various tasks and duties that we will train on. Some of the duties will include, scheduling, business to business outreach, collaboration outreach, creating, posting and hosting studio events, help clinets with viewing appointments and image selection, behind the scenes phots and videos, social media posting, content creation, responding to messages and emails, additional marketing duties.
Specific Duties Include:
PART TIME INSTRUCTORS FOR LOVEGODESSS WOMENS STUDIO (Immediate Need)
Immediate need
If you are an instructor of and have a skill to teach women, don't hesitate to apply.
We are looking for
Floor Work,
Hip Hop Dance Instructor,
Heel Dance Instructor,
Chair Dance Instructor,
Burlesque Dance Instructor,
Kundalini Dance Facilitator,
Yoga Instructor,
Meditation and Sister Circle Facilitator,
Sound Journey Facilitator,
Zoomba instructor,
Stretch Instructor
This is part time, flexible hours. We will be creating studio schedule one month in advance and will work with your additional availibility. Our Instructors and facilitators will automatically be enrolled in our Lovegodesss refferal network for our clients to be reffered out for deeper individual work, 121 sessions with this instructor or any group programs the instructor hosts outside of Lovegodesss Studio.
SALES REP / SOCIAL SELLER – (Immediate Need)
Part time
Work from Home
General Description: Social Seller generates leads for our business online, nurture the leads and then closing the lead.
The perfect candidate would be an experienced high ticked sales person who speicalizes in selling luxury goods. Social seller is an online butterfly with an established and trusted following, however basic knowledge of social media and commitment to connecting with amazing women on a daily basis is enough to be successful in this role. Responsibilities include spreading the message in online space and make social media posts in order to attract clients that are interested in what we do, hold conversations and follow up with women on what we do and services we offer, keep proper records on the conversations, guiding the client gently through the know, like, and trust factor towards a phone call, qualifying the prospect through our 5 pillars of qualification via a casual conversation using 5 main questions during our conversation. If the 5 pillars are checked off we proceed with the client by offering the client an opportunity to learn more on how they can work with us. We give the blueprint and training.
Specific Daily Duties include: Client attraction and starting conversations in the online space. Following up with previous conversations. Making records of conversations. Walking client through out 5 pillars of qualifying process stages.